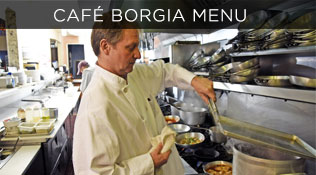 Fresh ingredients mean high quality for Chef-Owner Mike Jesso and his culinary team.
Café borgia Menu ►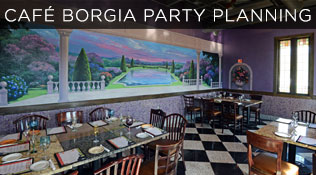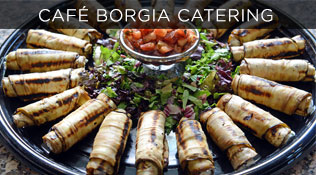 Pick-up or scheduled delivery. Ideal for office, home parties or banquet halls.
order online ►

Sign up for our newsletter
Keep up to date with the latest news by subscribing to our newsletter.